12 Days of Tap 2020: Day 1
December 13, 2020
• 0 Comment
Aphasia: Connections and Friendship
– Pete Andrews and Justine –
Maura's Intro: Welcome to the first installment of the 12 Days of TAP!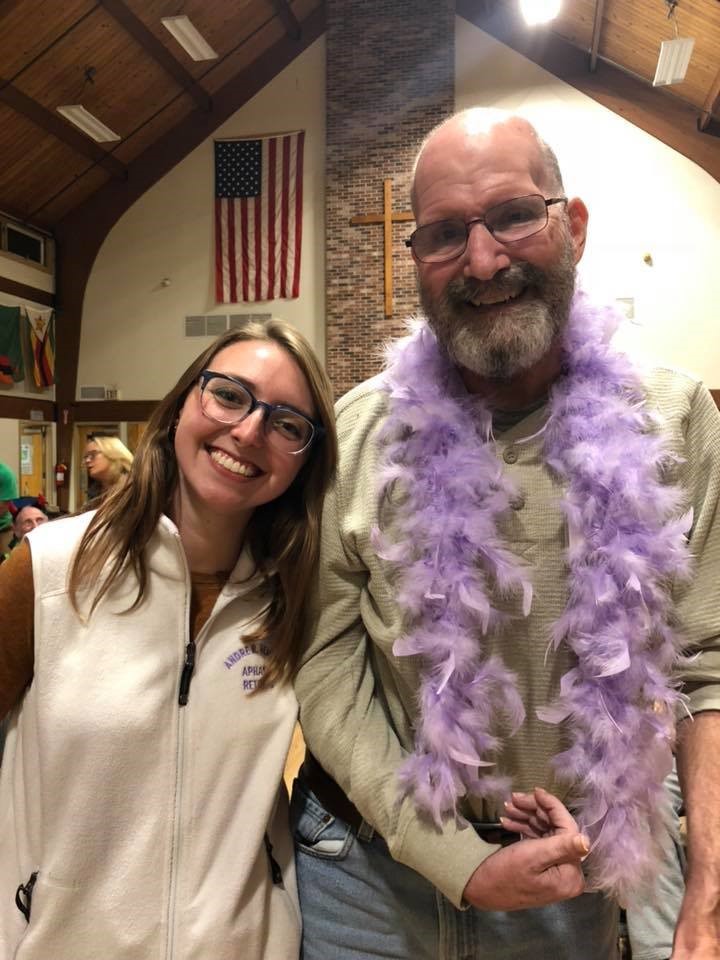 2020 brought more than a global health crisis … it threatened the impassioned work of this, and many other, service organizations. I recall the first time I heard the term "social distancing". As Executive Director of a nonprofit built on connectedness, I shuddered to think of how the very mission of TAP would continue in a world where we could not hold our friends near as they struggled with a diagnosis of aphasia, train their spouse or grandchildren on how to communicate with them, or reach over their shoulder to cue them to achieve their critical reading or speech goals. But with the gift of support and encouragement by all of the TAP stakeholders, … we stood up and faced this challenge with the grit and determination that I credit my dear mom with! We shifted to serve and we created a virtual TAP program that would continue to offer programming to each of our divisions: individuals with aphasia, people who loves someone with aphasia, and those who serve people with aphasia.
It seems only fitting to kick off the 2020 End of Year Campaign with THIS 12 Days of TAP story… a story from, and about, a man who also personifies grit in his efforts to continue to connect and improve. And to include the words of his daughter, a powerhouse herself, who has stepped up to help on TAP committees, organized and ran her own ½ & full marathon to benefit TAP and served as my props person for our 2020 Virtual Event! I introduce you now to Pete Andrews and Justine Knight!
---
When my dad had his stroke, I would have never imaged he could be as happy and fulfilled as he is today.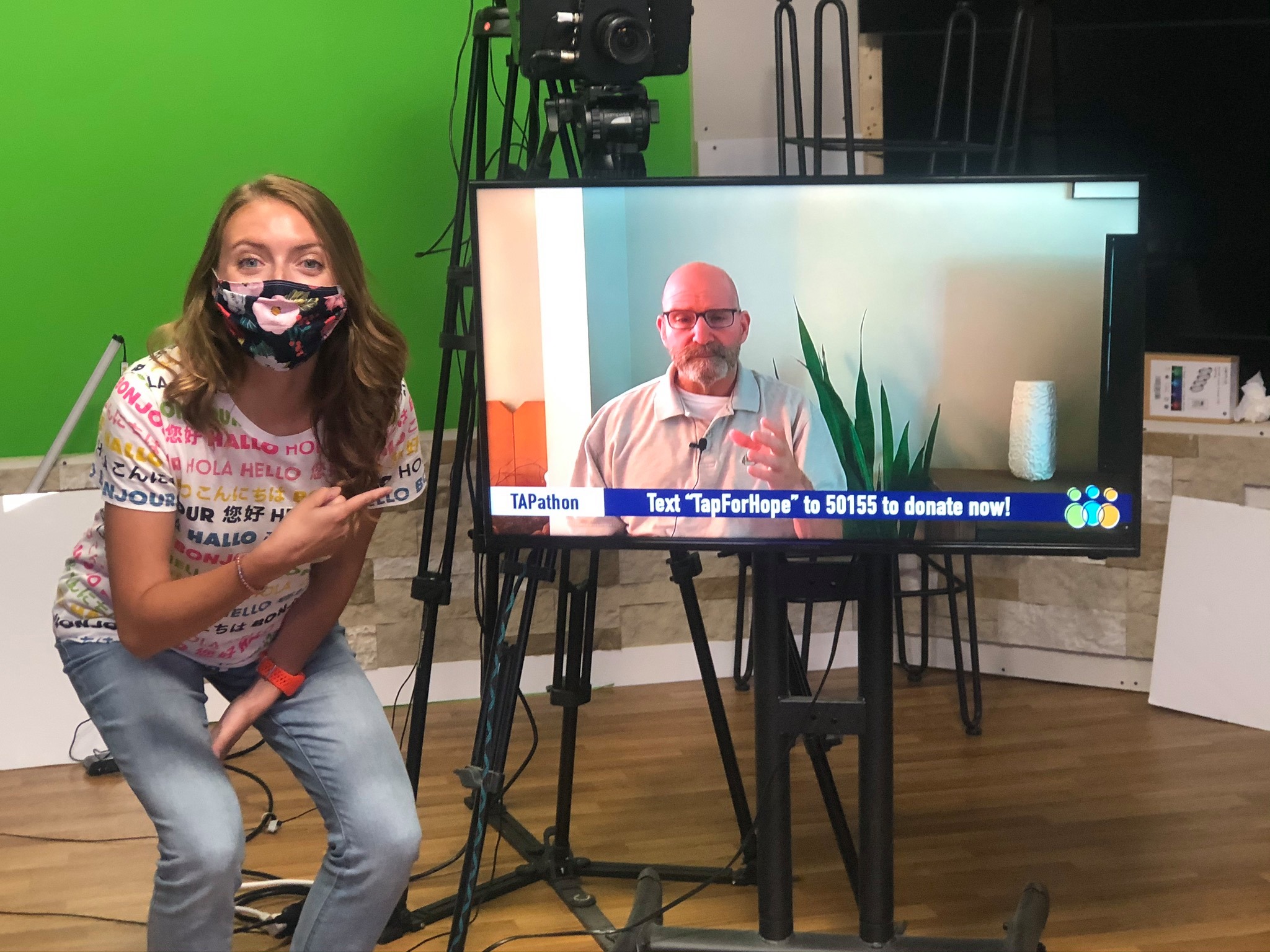 My dad, Pete, had his stroke almost 13 years ago. One in three stroke survivors experience depression, and my dad was one of them. He was dealing with his new physical limitations, aphasia and the reality that he could never resume his job as a pilot. When he reflects on that time he says "I hated myself."
Fast forward to 2020. During a year when so many people are experiencing isolation and negativity, my dad is thriving.
When COVID-19 hit, my dad's first concern was that he wouldn't be able to attend his TAP group. His speech therapy, his support group, his friends – everything he got out of attending TAP would be gone indefinitely.
We quickly realized that wasn't the case. With creativity and patience, TAP leaders taught clients like my dad how to use Zoom to connect to one another.
My dad's calendar filled up and he was spending more time with TAP than ever before because it was accessible at the click of a button. While the rest of us were feeling disconnected from our previous lives, my dad was more social than he's been in 13 years.
When weeks turned into months, the effect of his time with TAP became visible. His connections turned into friendships. His will to improve his writing showed when he addressed envelopes or made lists. And his speech is unbelievable.
TAP has brought so much purpose into our lives. We are blessed to be part of the TAP family and hope that you'll join us.
---
From the TAP Home Office:
TAP Unlimited's End of Year Campaign provides TAP Stakeholders an opportunity to embrace the reason for our efforts and hear from those who have been impacted by aphasia. Aphasia, as you know, can be a devastating impairment resulting in social isolation, depression and disengagement from the passions and purpose of an individual's life. It can interrupt a career, destroy plans for retirement and threaten relationships. TAP Unlimited is embarking on its 18th year of service to those effected by aphasia across the Triangle and beyond.
Our ability to pivot and create a virtual world of connection possibilities, to stay afloat and to even thrive, has been, in no small way, a result of the generosity of our donor base. Today, we ask that you continue to support TAP by doing the following:
Share this story. Share it on your social media, in emails to your family/friends and to those you work with…it will increase awareness of Aphasia and provide hope to those who feel alone in this journey.
Consider an end-of-year gift to TAP. You can donate online and make it a gift by honoring someone on the aphasia journey.
Donations can also be mailed in the form of a check or a donation of stock. Email us for more information.
Thank you for your faith in our organization and for supporting the 12 Days of TAP!