TAP Unlimited enjoys the gifts of service by speech pathologists, social workers, and volunteers to lead TAP groups across the Triangle. Every one of these talented and committed individuals share in the mission of TAP, as an ambassador for our vision and an agent of our goals.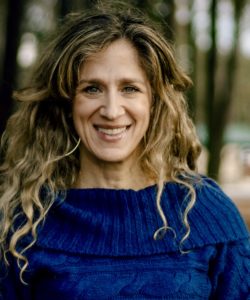 Abbe Simon
MA, CCC-SLP
Abbe Simon has been a speech-language pathologist for nearly 17 years. She recently moved from the NY/NJ area and was thrilled to know an aphasia program like TAP existed near her home in Chapel Hill. She has worked with adults and children in outpatient settings. Abbe continues to be devoted to serving adults with neurological impairments, and has worked in acute care, outpatient rehabilitation, skilled nursing, and, most close to heart, a prestigious aphasia center in the tri-state area. Her passion for facilitating conversation groups for people with aphasia allows her to marvel at the way individuals succeed at communicating and interact with one another. Abbe integrates the Life Participation Approach to Aphasia into her clinical skills and believes creating a functional environment is key to achieving success. In her spare time, she can be found exercising, cooking, doing yoga, or watching her two sons play sports.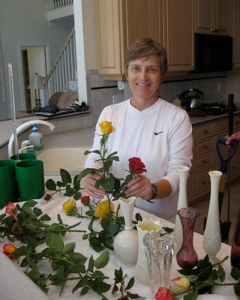 Candace Seibert
CCC-SLP
Candace Seibert retired from UNC Hospitals Acute Rehabilitation Unit in 2012, where she enjoyed eight years of working with individuals with aphasia, traumatic brain injury, and other neurological challenges in both inpatient and outpatient contexts. She came to UNC from the Brady Insititute for Traumatic Brain Injury at Jamaica Hospital in New York. Although Candace found great satisfaction working in a medical environment, she also relishes the opportunity to work with people as their recovery continues at home and in their community. Candace loved facilitating groups while at UNC. She learned there that everyone has a story to tell, and our role is to help them tell it. Candace lives in Cary with Ward, her husband of 42 years, and enjoys spending time with her adult children, playing golf, reading, and gardening.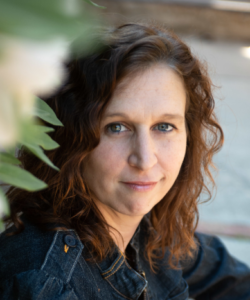 Crista Misenheimer
M.Ed., CCC-SLP
Crista Misenheimer is a speech-language pathologist from Raleigh, NC. Prior to becoming a speech-language pathologist, Crista worked in design, marketing and event planning. A North Carolina native, she holds a Master's Degree in Speech-Language Pathology from North Carolina Central University. Her graduate school experience included work with adults at a skilled nursing facility and the on-campus aphasia conversation group.
Since graduating in 2015, Crista has been an early interventionist, serving young children in their homes, schools, daycares and via teletherapy. Crista has been a fan of TAP since her graduate studies and is proud to be part of the program. In her spare time she enjoys the arts and spending time outdoors.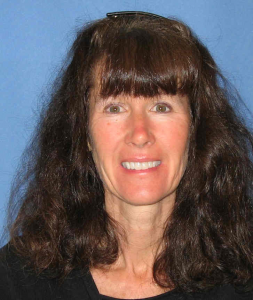 Elizabeth Hopp
MA, CCC-SLP
Elizabeth has worked with aphasia patients in many settings including inpatient rehabilitation, outpatient therapy, skilled nursing facilities, and home health since 2002. She lives in Pittsboro, N.C with her husband, two children, horses, dogs, and pet birds! She feels honored to join the Triangle Aphasia Project and provide aphasia support to adults in Chatham County and surrounding areas. Elizabeth is excited to share TAP's mission of community reintegration and lifelong improvement in communication.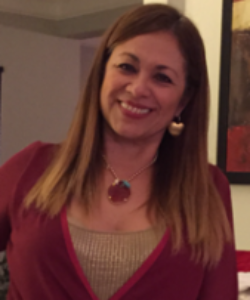 Graciela Roberti
MS, CCC-SLP
Graciela Roberti is a highly skilled bilingual therapist with over 20 years of experience in working with children with a variety of communication and speech disorders. Graciela is a native Spanish speaker and has expertise in working with children who have autism, cerebral palsy, language delays, phonological disorders, articulation impairments, and hearing impaired. She is also skilled in treating children with swallowing, oral/motor/feeding, and tracheostomies. Graciela works closely with her bilingual families to make sure needs are being met in both languages across environments.
Graciela earned her Bachelors of Science in Special education, specializing in mental retardation at Pedagogical University of Caracas in Venezuela. She then went on to earn her Master of Science in Speech and Language from NOVA Southeastern University in Florida. Graciela is also a certified Community Spanish Facilitator and Interpreter and earned her certificate from Durham Technical Community College in North Carolina.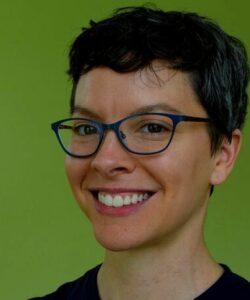 Hannah Leatherbury
MA, CF-SLP; E-RYT 200/RYT-500
Hannah Leatherbury is a speech-language pathologist living in Durham, North Carolina. She received her graduate degree from University of Massachusetts in 2021 following a decade of teaching yoga and meditation in the metro-DC area. Due to pandemic restrictions and remote learning, she finished her master's degree in Durham, NC with an externship at Duke University Hospital and began her clinical fellowship at a skilled nursing facility in Graham, NC. She loves hiking with her hubby Bobby, walking her blind,12-year-old terrier, and sipping a strong cup of chai tea. She thanks the members of the UMass Stroke Support Group and the TAP meditation group for sharing their experiences with her.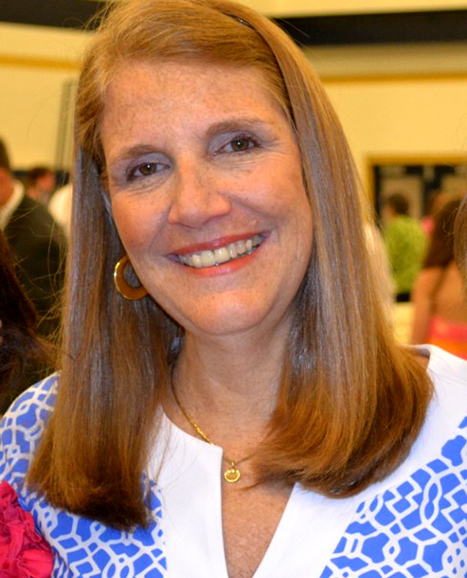 Julia Bryan Canavan
CCC-SLP
Julia has been working with individuals with aphasia for more than 35 years. She has worked as a speech-language pathologist in acute, rehab, and outpatient settings at WakeMed, Duke, Durham VA Hospital, Carolinas Rehab and Presbyterian Hospital in Charlotte. She was previously a member of the TAP Board of Directors. Julia is currently facilitating TAP's Bible Study group.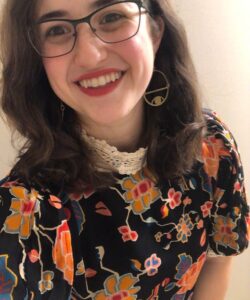 Kathryn Esposito
Kathryn Esposito has been a board-certified music therapist since 2018. She studied Music and Psychology during her undergraduate education at the University of Vermont (fun fact: she was originally a Communication Sciences Major her freshman year on track to be a SLP, but life had other plans!) and has a Master's in Music Therapy from Appalachian State University. During her graduate clinical work, she had the privilege of working with many populations through music therapy, including individuals with autism, severe and persistent mental illness, dementia, medical needs, learning disorders, and more. Her internship was completed at a pediatric hospital in Texas and she currently works at a psychiatric hospital working with individuals of all ages to reach their recovery goals. She is thrilled to be working at TAP to continue working with individuals in a rehabilitative setting and remains endlessly fascinated by music's potential to connect different parts of the brain and serve as a catalyst for learning, growth, connection and expression. You may see her two cats making an appearance in the background of her virtual Music Therapy groups, as they don't like feeling left out of the party!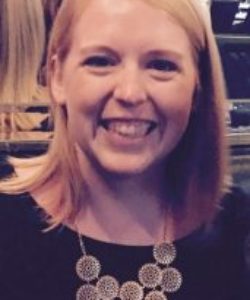 Kaylea Nicholson
CCC-SLP
Kaylea has been working as a speech-language pathologist since graduating from the University of Florida in 2012. She currently works with a variety of patient populations, from pediatrics to geriatrics at Duke University Hospital's outpatient clinic.  She feels blessed to help patients of all ages communicate with their loved ones and is encouraged and inspired daily by the progress her patients make. She is extremely excited to join the TAP team as a group leader. Outside of work, Kaylea enjoys running, going to the beach, and cheering on the Central Florida Knights and Florida Gators.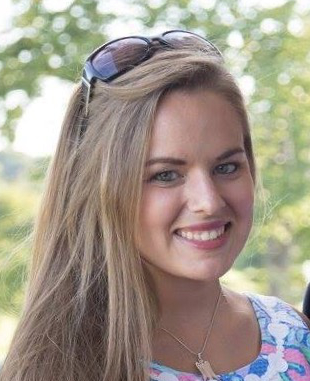 Kristine Strobbia
CCC-SLP
Kristine Strobbia is a speech-language pathologist who lives in Durham, NC. She received her undergraduate and graduate degrees from Loyola University Maryland in Baltimore, MD. Kristine has worked with adults in skilled nursing, inpatient, and outpatient settings. She has worked with children in public and non-public school settings. Kristine is passionate about the Life Participation Approach to Aphasia and honored to be a part of the TAP team. When she is not working, she and her husband are traveling, watching sports, or out on the water.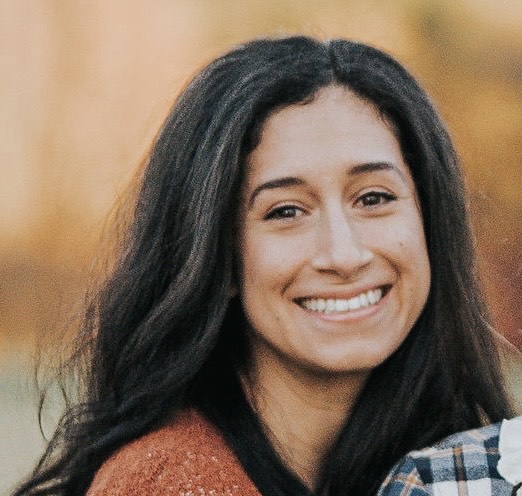 Mallory Ford
Mallory Ford has been a Speech-Language pathologist since 2013 where she graduated from the University of Utah. Since then she has worked in many clinical settings including: Skilled Nursing Facility, Inpatient Rehab, Acute Hospital, Outpatient, Home health, and previously led a Communication Recovery Group in Southern California. She also has a diverse background, with a bachelor's in international business and has lived in 6 different states as an adult. She is now settled in Holly Springs, North Carolina with her husband and two young children. She has a passion working with the adult age population and with persons with Aphasia. She is excited and humbled to be able to work with TAP and aid in the continued rehabilitation of communication.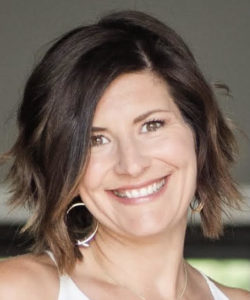 Megan Wardlow
MA, CCC-SLP
Megan Wardlow is a speech language pathologist who graduated with her BA and MA in Communication Disorders from Truman State University in Kirksville, MO.  She is a Missouri native who has worked in both Illinois and Missouri prior to moving to North Carolina with her family in the summer of 2020.
Megan had the unique opportunity to work for a family owned rehabilitation company.  There she served all populations (birth through geriatric) in outpatient, home health, and skilled nursing settings.  In addition to her job as a speech language pathologist, Megan also served as a compliance auditor for physical therapy, occupational therapy, and speech therapy, helped implement and train all disciplines on her company's electronic medical record system, and was on a marketing and development team for a therapy auditing product.
In her free time Megan enjoys reading, learning, and exercising (she is also a certified personal trainer) and exploring her new "home" with her family.
Upon moving to North Carolina, Megan was fortunate enough to stumble upon a new friend who knew about TAP.  Megan's passion for philanthropy and her love of aphasia therapy made this a perfect fit.  She is honored to join the ranks of so many highly qualified professionals in providing high quality, functional programming for those with aphasia.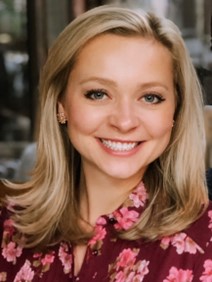 Olivia Herrmann
M.S., CCC-SLP
Olivia Herrmann is a speech-language pathologist who recently moved to North Raleigh. She received her undergraduate degree from Virginia Tech and her graduate degree from New York University (NYU). Olivia previously worked in a research lab in the Department of Neurology at Johns Hopkins School of Medicine where she served a research associate and speech-language pathologist. The lab studies neuromodulation in conjunction with speech therapy for individuals diagnosed with primary progressive aphasia and Alzheimer's disease. She continues her work with Johns Hopkins on a virtual part-time basis. Additionally, Olivia leads virtual aphasia groups for The Snyder Center for Aphasia Life Enhancement (SCALE) in Maryland. She finds joy in forming personal relationships with individuals with aphasia and their families. Olivia is married and recently had her first baby in October of 2022. She loves watching sports, baking, and going on long walks with her two rescue hounds (Archie and Ruby).
Rebecca Stokin
MS, CCC-SLP
Rebecca Stockin is a speech-language pathologist working in Winston-Salem, North Carolina. She is a North Carolina native, having grown up in Charlotte prior to attending The University of North Carolina at Chapel Hill. Initially an art history major, her passion for creativity and communication eventually lead her to return to Chapel Hill to pursue her master's degree in speech-language pathology, which she completed in 2016. Over the course of her educational and professional experiences, she has had the opportunity to work in a variety of clinical settings including acute care, home health and outpatient settings. She is currently working as a part of Wake Forest Baptist Medical Center's outpatient rehabilitation team. Through these experiences, she has developed a passion for working with individuals with communication impairments and is proud to be able to be a part of TAP's mission for helping individuals with Aphasia realize their communication potential! When she's not working, Rebecca is most likely to be found hiking, looking for a fun new dance class to participate in, or watching a good movie on Netflix.
Sara Summers
MA, CCC-SLP
Sara has been working as a speech language pathologist for 25 years. She graduated from Emory University with a B.A. in Psychology and Art History and received her M.A. in Education from the University of Georgia. Sara has enjoyed working with a range of clients from pediatrics with speech/language delays to adults with neurological deficits including stroke, head trauma, dysphagia and voice disorders. She feels it is important to work closely with clients and their family members in a functional and personal way which encourages and enables better overall improvement in their communication skills. Sara and her husband have three beautiful daughters who enjoy cooking, being outside, and playing tennis together. Since Covid-19, they have embraced the challenge of learning bridge and sourdough baking both of which are coming along nicely!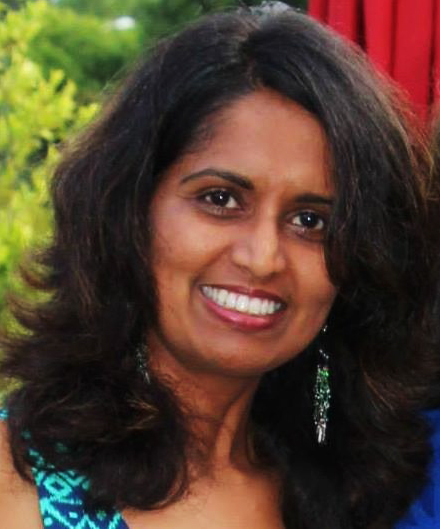 Sowmya Shanker
CCC-SLP
Sowmya Shanker has worked as a speech pathologist for over 15 years in this country. Originally from India, Sowmya worked at a prestigious rehab hospital in Boston before relocating to North Carolina in 2008 and now works at Duke Regional Hospital. She loves working with adults who have cognitive and communicative disorders and is constantly looking for ways to make therapy meaningful and functional. She believes that recovery is a life long process and cannot stress enough the role of family, friends, and the community in facilitating this process. If she is not spending time with her son and husband, Sowmya is probably reading, socializing or watching her beloved Red Sox and Patriots play!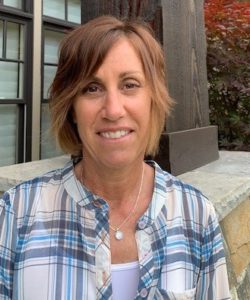 Sevanne Epperson
MA, CCC-SLP
Sevanne is a speech-language pathologist with over 20 years of experience. She has lived in Ohio, Michigan, and Northern California. Twelve years ago, she and her family moved to Cary. Sevanne has worked in acute care, inpatient rehab, outpatient therapy, a rehab hospital, and skilled nursing facilities. Sevanne received her BA from Michigan State University and her MA from Ohio State University.
Sevanne embraces the supportive environment that TAP provides for the client and the caregiver and is thrilled to be a part of the TAP family as a group leader. Sevanne is married and has two boys. When she is not working, she enjoys watching her sons play sports, traveling with her family, playing with her beagle, and all things outdoors.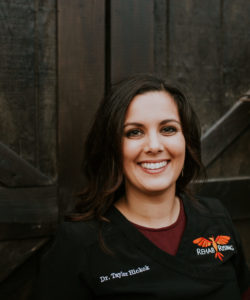 Dr. Taylor Hickok
DBH, CCC-SLP
Dr. Taylor Hickok, DBH, CCC-SLP is a licensed and certified speech-language pathologist and doctor of behavioral health, specializing in using a functional, holistic, life participation approach to communication rehabilitation after stroke and brain injury. She has worked in a variety of settings as a speech-language pathologist, including a back-to-work program, outpatient therapy, skilled nursing facilities, tele-practice, and home health. She is originally from Southern California but recently moved to Raleigh to start her private practice, Rehab Rising PLLC, in order to serve individuals in the stroke and brain injury community here in North Carolina. Taylor is incredibly passionate about working with people with aphasia and her favorite part about her work is the ability to form long-lasting partnerships and deep connections with her clients and their families as she walks with them through their recovery journey. In her spare time, Taylor enjoys spending time with her husband and three dogs, writing novels, and teaching piano to the neighborhood children.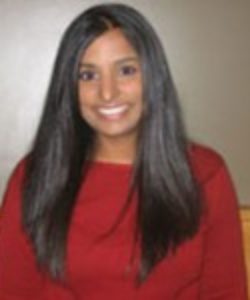 Tisha Shah
CCC-SLP
Tisha is originally from Durham/Raleigh NC. She graduated with honors from NC State University with a BA in communication disorders and a minor in psychology. She then received her master's degree from the University of South Carolina, where she received a specialized certification in the rehabilitation of neurogenic disorders (i.e., traumatic brain injury/stroke). She has worked in the public school system, for a private practice, was a co-owner of her own private practice for several years, and has had various placements in acute care and sub-acute rehabilitation. She truly feels honored to be a part of the lives of the many wonderful people she has worked with as a speech-language pathologist. Tisha is committed to remaining current on the best evidence-based practices to facilitate functional communication using holistic and multisensory/multimodal strategies. In her spare time, she is joyfully raising three fun and energetic little boys and enjoys exploring our great community with her family!