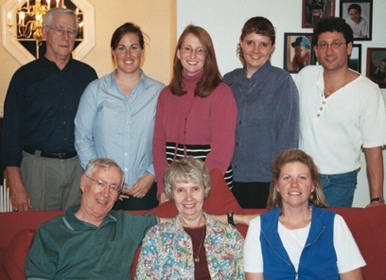 Continuing the Conversation
TAP's story started in 2003 when a small group of people gathered in a living room to discuss how to address the long term needs of individuals with aphasia.
TAP is literally a dream come true. A dream can be grandiose, colorful, and complete. The work needed to bring that dream to fruition is anything but,…and it takes more than one dreamer! TAP Unlimited's story is not a tale of a person, but about how a group of individuals saw a need, shared a passion, and committed to the work.
It all started in 2003. Maura Silverman, a speech/language pathologist whose career spanned the full continuum of care for individuals with neurological communication impairments, sought to begin an aphasia-specific program based on a Life Participation Model (LPAA, ASHA 2001). The program would not be center based, rather would reach individuals and their families in their own communities. The program would serve individuals with aphasia, but also answer the needs of the family, friends, and the community. Individuals with aphasia, family members, and several healthcare providers got together and launched communication groups across the Triangle area of NC. Interest in this small 501 (c) 3 organization was incredible and support was expressed generously by donors, rehabilitation programs, and universities in the area. Beginning our service with less than a dozen clients was considered a modest undertaking, but our goals were, as in the dream, grandiose!