Help TAP Provide Important
Services to Individuals with Aphasia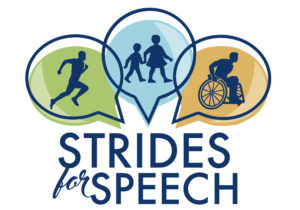 Triangle Aphasia Project Unlimited (TAP) is hosting its 6th Annual Strides for Speech 5K and Fun Run on October 23rd. Strides for Speech is a race that's perfect for the whole family! This accessible and USATF certified race will be held at a new location, Joyner Park, on smooth, paved courses. The goal of Strides for Speech is to support TAP's community programming while providing a fun and safe activity for those with aphasia, their families, and their communities.
Our goal this year is to raise at least $30,000 to support TAP's programming. We can meet our goals with the help of individuals and companies like you!
We are contacting you today to ask you to consider becoming a sponsor of this year's Strides for Speech event. By doing so, you will be helping TAP provide important services to individuals with aphasia in the Triangle and across the state, their family members, friends, and the community. Whether these individuals live in rural communities or cities across the state, they are invited to participate in programming that connects them one another and professionals.
We work hand in hand with local hospitals, rehabilitation centers and community providers to ensure connection and
communication opportunities.
You can complete your sponsorship information on the form at the bottom of this page. click here
We hope we can count on your help to make our 2022 Strides for Speech the best one yet! Thank you in advance for your support! We hope to see you at the race.
2022 Strides for Speech Sponsor Levels