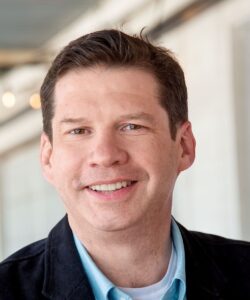 Richard Averitte
Richard is a North Carolina native with deep roots in Raleigh. He believes community service is essential and has partnered professionally and personally with a number of nonprofits, including Activate Good, Me Fine Foundation, BLOOMHERE, A Note In The Pocket, A Place At The Table, and more. Richard looks forward to applying his nonprofit board experience to the TAP board. Richard serves as Vice-President of Marketing for Twickenham Holdings, LLC, the Papa Murphy's Pizza franchisee for the Raleigh, Wilmington, Knoxville, TN, Savannah, GA, and Birmingham and Huntsville, AL areas.
He currently resides in Raleigh with his wife Lisa and two children Lucy and Felix.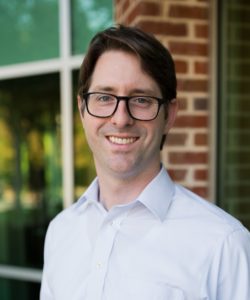 Nick Byrne
Secretary
Nick is an attorney and serves as in-house counsel for a Philadelphia-based registered investment adviser. Nick's practice is focused on business, personnel, compliance and contract matters. Nick previously served in leadership and policy roles within North Carolina state government.
Nick volunteers with community organizations, including the Food Bank of Central & Eastern North Carolina, Habitat for Humanity, and local pro bono legal assistance clinics. In addition, Nick is a member of the N.C. Human Relations Commission and a former Chair of the Town of Chapel Hill Human Services Advisory Board.
Nick has called all points (Chapel Hill, Durham and Raleigh) of the Triangle home prior to settling in Cary. In his free time, Nick enjoys biking local greenways, watching Tar Heel basketball, and traveling with his wife and son.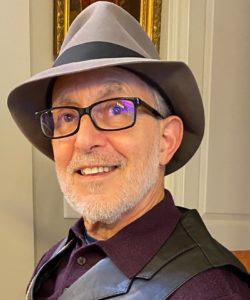 Jeffrey Mark Charles
At 40 I learned I apparently had an undiagnosed stroke at birth. I have been my own therapist, developing work-arounds all my life, until my adult stroke 4 years ago when I was extremely fortunate to have three therapists who gave me the tools to continue my life. My wife, Linda and I married at 18 and we have one sone and two grandchildren. I subsequently graduated from UVA in biology and chemistry in 1973. I then earned my Ph.D at Duke in human physiology and pharmacology in 1976 and spent my 30-year career as a toxicologist assuring that the food we eat is safe. I earned an executive MBA at Carolina in 1991. My current volunteer activities include being a member of the Council of Aging for Orange County and the patient-family advisory board (PFAC) for Duke's Department of Neurology. My hobbies include being an avid cyclist for many years before my stroke, old movies, especially film noir, and target practice with air guns. I am honored to serve on TAP's Board of Directors.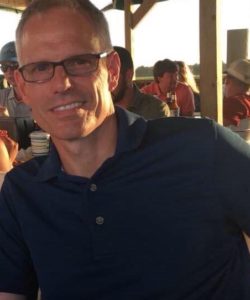 Shawn Fleck
Vice Chair
Shawn is a global sales & marketing leader and a nonprofit board member. Shawn consults nonprofit boards and sales and marketing organizations towards growth. He has led global sales and marketing organizations at SMART Technologies, Nortel. Shawn has worked in the US, Canada and in China. Shawn's roles included capturing and strategizing on opportunities to enhance and support future growth. With over 32 years of unified collaboration, sales, marketing and cloud expertise, Shawn is a leader that combines a wealth of practical experience in customer relationship management and strategic management. Shawn's strengths lie in developing and executing on customer sales and information technology strategies.
Shawn graduated with an MBA from Queen's University in Kingston Ontario, after an undergraduate degree from the University of Toronto in Commerce and French Language.
Shawn is married and has 2 adult daughters. Elizabeth and I love to hike around the world, and I love to play golf and hockey.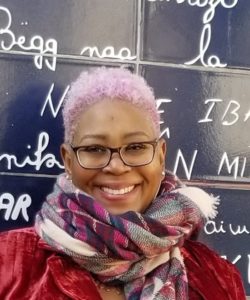 Cheria Jannell Hay
Cheria J. Hay is a graduate of the Medical University of South Carolina with a master's degree in communication sciences and disorders, and a bachelor's degree in psychology from the University of South Carolina.  Cheria has 20 years of experience working as a licensed medical Speech-Language Pathologist.  She works with traumatic brain injury, stroke, various neurological disorders, dysphagia, voice, LSVT for Parkinson's, aphasia and cognition and pediatric feeding.
Cheria currently works in the College of Health and Sciences at North Carolina Central University as a Clinical Educator.  Her professional passion is to inspire and guide Speech Language Pathologists of tomorrow.
Cheria's treatment philosophy includes empowering a patient and his or her family through education, which is integral to the healing and aging process.  Cheria learned of TAP's services through an SLP colleague at WakeMed and has been a supporter ever since.  She believes TAP'S vision and mission and is honored to be a part of the TAP family.
Cheria is a native islander from Hilton Head Island, South Carolina and is a proud Gullah-Geechie descendant.  She is active and passionate about keeping Gullah culture alive and educating others on the rich history.  Cheria enjoys spending time with her daughter, visiting her family as often as possible, traveling and Korean dramas.
Tanya Locklair
Chair
Ms. Locklair graduated from the University of South Carolina at Columbia with a Bachelor of Arts degree in Political Science with a minor in Business Administration. She received her Juris Doctor Degree from North Carolina Central University School of Law. In addition to being licensed to practice in North Carolina, Ms. Locklair is also licensed in the State of South Carolina.
Ms. Locklair's practice is focused in the areas of commercial real estate and affordable housing and community economic development law. Since joining the firm, Ms. Locklair has taught seminars and lectured in the area of title law, affordable housing and community economic development law. Ms. Locklair is involved in all aspects of transactional work. She serves as the primary attorney for the Firm's representation of various private clients, including developers, corporations, and financial institutions, as well as municipal corporations.
Ms. Locklair is a member of the American Bar Association's Real Property, Business Law, Law Practice Management, and Affordable Housing and Community Economic Sections as well as the Real Property Sections of both the North and South Carolina Bar Associations.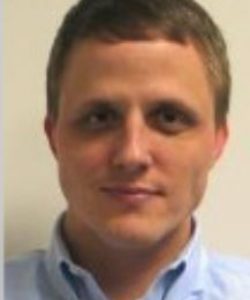 Brad Yarbrough
Brad grew up in Whiteville, NC and is a proud graduate of Appalachian State University's Business School with a degree in business management.  Brad is currently employed by John Deere Company in Cary, NC as territory sales manager.
Brad is personally aware of the programs and services offered by the Triangle Aphasia Project as the spouse of Hope – who was impacted by a Traumatic Brain Injury (TBI) because of a car accident and she has been very involved with TAP Unlimited as both a client and a volunteer.  Brad hopes to take the experience and engagement with TAP Unlimited and help shape the life changing resources TAP Unlimited offers in the community.
Brad and Hope have two daughters and enjoys spending time with family and friends in the Triangle area.