12 Days of Tap 2019: Day 6
December 19, 2019
• 0 Comment
The Blessing of TAP
– Russell and Betty Nemitz –
From the TAP Home Office:
Generally, when one thinks about Aphasia, they think Stroke, TBI or even tumor.  There is another etiology of aphasia that is different in onset, progression and outcome.  This aphasia is often referred to as PPA, or Primary Progressive Aphasia.  PPA is under the umbrella of FTD (Frontotemporal Dementia) and can present in many different forms (i.e. semantic, agrammatic or logopenic), but the insidious slow onset of language impairment is common among all variants.  Individuals with PPA will have progression of this language impairment, as well as eventual cognitive challenges.  PPA is very frustrating for the individual and his/her family and friends.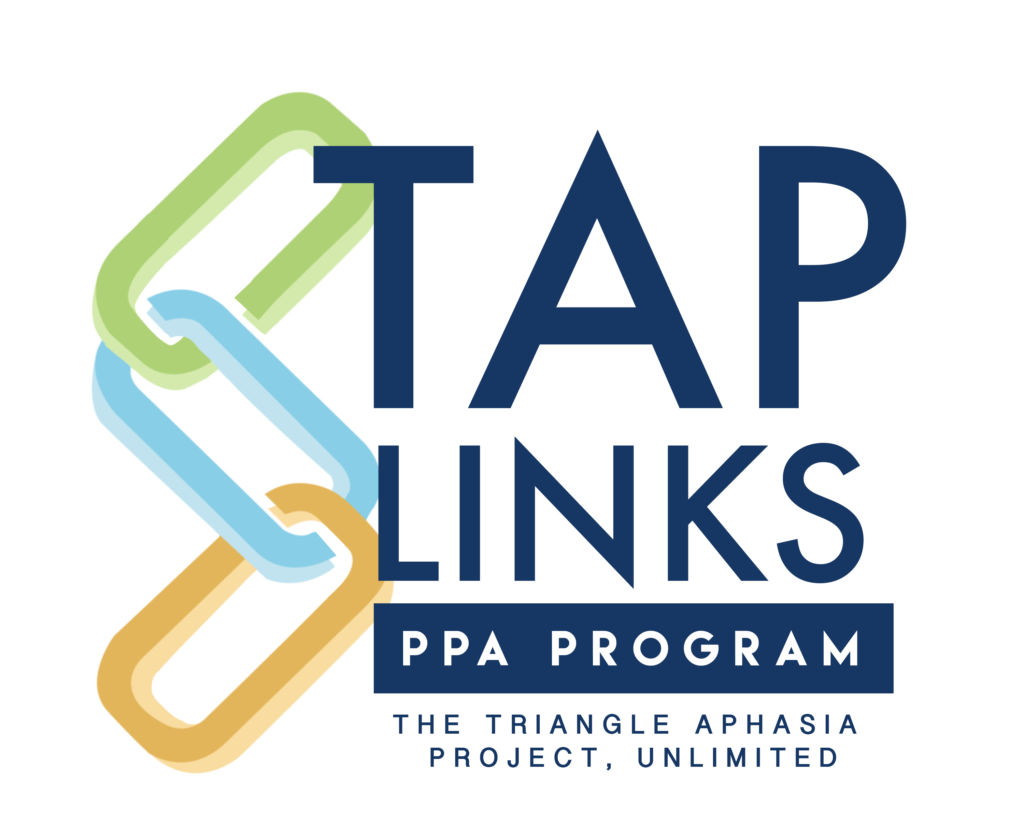 TAP is honored to serve so many families with PPA that we needed to add a special group to our lineup.  TAPLinks is the program which currently meets weekly to provide language strategies, communicative practice and training/support.   We know that this is just a piece of the puzzle needed, but with your support, we can add additional components to this essential program.
Today, Betty and Russell share a little about their PPA journey and how TAP has helped.  We are so appreciative of their candor and engagement in TAP Unlimited.
---
December is the perfect time of the year to share with others the good times and the blessings we have received throughout the year. Let me do that now.
My husband Russell was diagnosed earlier this year with PPA, primary progressive aphasia. His health records showed no signs or symptoms of a stroke. We were told that the condition only gets worse, ending in the loss of the ability to speak. We felt hopeless.
However, suddenly a new TAP group was introduced which meets each Monday at TAP in Cary.
What a blessing! At present there are about 8 caregivers and 8 loved ones who attend. The group allows both patients and caregivers to discuss and share their joys and concerns. The beauty of the group is that each one is able to see that they are not alone and can readily understand the pain and suffering that others are enduring. However, the group laughs a lot and we give tips to each other about how to cope.
The drive from Raleigh to Cary is well worth it for the boost the group gives to both of us.  It is truly a blessing to us and we are so grateful to TAP and our new friends.  Come join us!